We love podcasts here at IgY Nutrition, but we recognize that many are full of misinformation. So who should you turn to for accurate, high-quality health advice? 
Here's a list of our top five recommendations.
#1: Dr. Andrew Huberman's "Huberman Lab Podcast"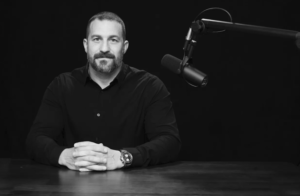 Dr. Andrew Huberman is a neuroscientist who teaches and researches at Stanford University's medical school. 
His studies have been published in competitive science journals, such as Nature, Cell, and Current Biology. 
Governments' special operations groups, professional athletic teams, and top-earning corporations hire him as a health consultant.
He has been featured on popular podcasts such as Armchair Expert, the Lex Fridman Podcast, Whitney Cummings' Good For You Podcast, and the Tim Ferris Show.
Dr. Huberman is credentialed for sure!
Dr. Andrew Huberman's podcast, the Huberman Lab Podcast, consistently ranks in the top 20 most-listened-to podcasts on Spotify.
His episodes explain the science and evidence behind actionable health advice. 
Some of our favorite episodes include:
#44: Using Your Nervous System to Enhance Your Immune System

#36: Healthy Eating & Eating Disorders – Anorexia, Bulimia, Binging

#34: Understanding & Conquering Depression

#17: How to Control Your Metabolism by Thyroid & Growth Hormone

#11: How Foods and Nutrients Control Our Moods
Huberman has yet to do a solely gut-focused episode, but gut health is a theme throughout most of his episodes. He offers plenty of actionable advice for improving digestion.
#2: Dr. Peter Attia's "The Drive Podcast"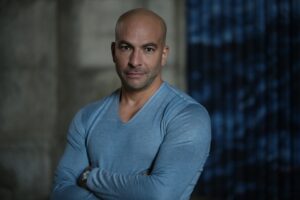 Dr. Peter Attia MD is a practicing physician and former surgeon focusing on the applied science of longevity.
He incorporates nutrition, exercise, sleep, pharmacology, and lifespan and healthspan enhancing techniques in his medical practice. 
Dr. Attia has received many prestigious awards as a medical doctor. He turned to the media to spread the word about new lifespan and healthspan research.
His podcast and website contain a wealth of accessible information about the following topics:
Aging

Cholesterol and Heart Health

COVID-19

Diseases

Cancer, CVD, neurodegenerative diseases, diabetes, etc.

Cardiovascular Disease

Exercise

Fasting

Ketosis and other diets

Mental health

Mental models

Nutritional biochemistry

Sleep

Treatments

Understanding Science
Wouldn't you love this guy to be your primary care doc? We know we would! It's a good thing much of his advice is available to the public.
#3: Dr. Rhonda Patrick's "Found My Fitness"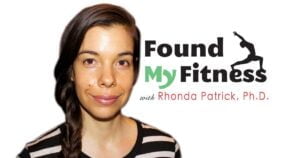 Dr. Rhonda Patrick is a scientist who specializes in mitochondrial metabolism, apoptosis, cancer, inflammation, aging, hormesis, exercise, and nutrition.
Her research findings have been published in competitive science journals such as Nature. 
Dr. Patrick has worked at the prestigious St. Jude Children's Research Hospital, Children's Hospital Oakland Research Institute, and Salk Institute for Biological Sciences.
She has been featured on popular podcasts such as The Joe Rogan Experience and the Tim Ferris Show.
She provides explanations of scientific research about:
Vitamin C

Zinc

BDNF: Brain-derived neurotrophic factor

Sauna

Cold exposure

Hydrolyzed collagen

Much more
Dr. Patrick's episodes are insightful and may help you along your gut health journey. Some of our favorites are: 
#28: Sulforaphane and Its Effects on Cancer, Mortality, Aging, Brain and Behavior, Heart Disease, and More

#31: On Depression and Its Underlying Causes

#52: New Omega-3, sulforaphane research, and more!

#56: The Biology of Breast Milk

#62: Dr. Steve Horvath on epigenetic aging to predict healthspan: the DNA PhenoAge and GrimAge clocks
If you check out any of these podcasts, let us know by tagging us on Instagram @igynutrition. Thanks for joining us today, and happy podcast listening!
References